How To – How To Download Label Templates From The Label Planet Website
Template Tuesday Presents...how to download Label Planet's label templates – step by step!
STEP ONE: Finding The Label Templates You Need
We've created a label templates section on our website and every label size we supply has its own template information page; these pages give you detailed information about each label size AND contain the download links you'll need to download one of our label templates.
To find the right template information page for your labels you can either:
Visit our Template Information Home Page. Select your label shape and then your label size.
Visit the product page of your Label Planet labels. Click on the purple "Label Templates And Printing Information" link.
The download links for our label templates are listed in the middle of each template information page. They are purple in colour and listed in two / four columns as follows: Word Templates & PDF Templates OR Word Templates, Word Templates (Extra/Alternative), PDF Templates, and PDF Templates (Extra/Alternative).
As we've mentioned previously, your main choice will be between a Word template (for use with word processors such as Word, Word For Mac, Pages etc) and a PDF template (for use with graphics packages such as InDesign, Illustrator, Photoshop etc). For most label designs, the plain "Portrait" (or "Landscape") template is best; if you are adding a coloured background/border, you may wish to opt for a bleed Template (if one is available).
STEP TWO: Downloading The Label Templates You Need
To download a template, (left) click once on the relevant link. What happens next depends on the template type (Word or PDF) and your browser.
WORD TEMPLATES: your browser will automatically download the file or ask if you want to open or save the file. We recommend saving as this helps prevent file compatibility / corruption issues.
Most browsers download files to your "Downloads" folder – unless you have specified another folder for this purpose. The Downloads folder is usually listed under "Favourites" in your file manager (Windows: File Explorer / Windows Explorer & MacOS: Finder).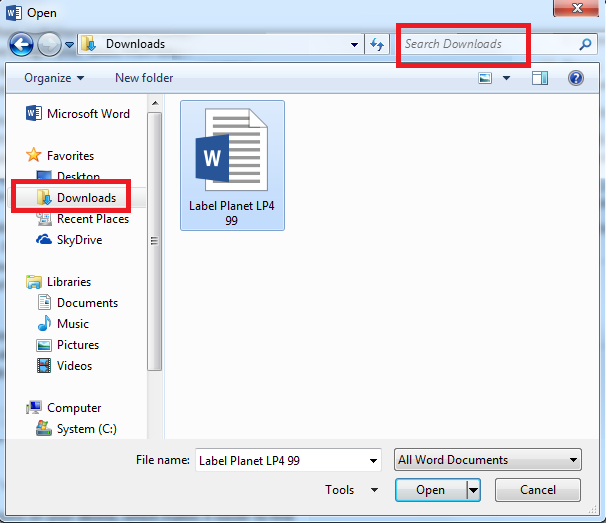 Downloads Folder In Windows Explorer


Downloads Folder In Finder
Click on your browser's "Downloads" tool to see the progress of downloads. In Chrome, this is a bar at the bottom of the browser window, while Safari and Firefox display an icon at the top right of the browser menu bar.


Firefox Downloads Icon


Chrome Downloads Bar
PDF TEMPLATES: your browser will open and display our PDF templates. To download a copy, click on your browser's download button.
Chrome / Firefox show a bar at the top of the PDF containing multiple icons. The download icon shows a downward facing arrow. Alternatively, right click anywhere within the PDF and select "Save Page" / "Save Page As" from the menu that appears.
In Safari, a pop-up bar appears when you move your cursor towards the bottom of the browser window. The download icon shows a computer with a download facing arrow above it. Alternatively, hold down the Control Key (⌘) as you click on the download link on the template information page and select "Download Linked File".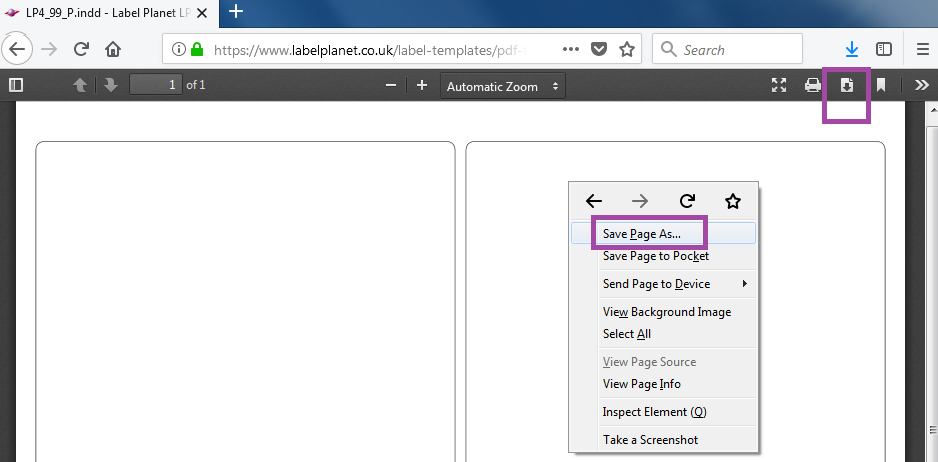 Firefox – Download A PDF Template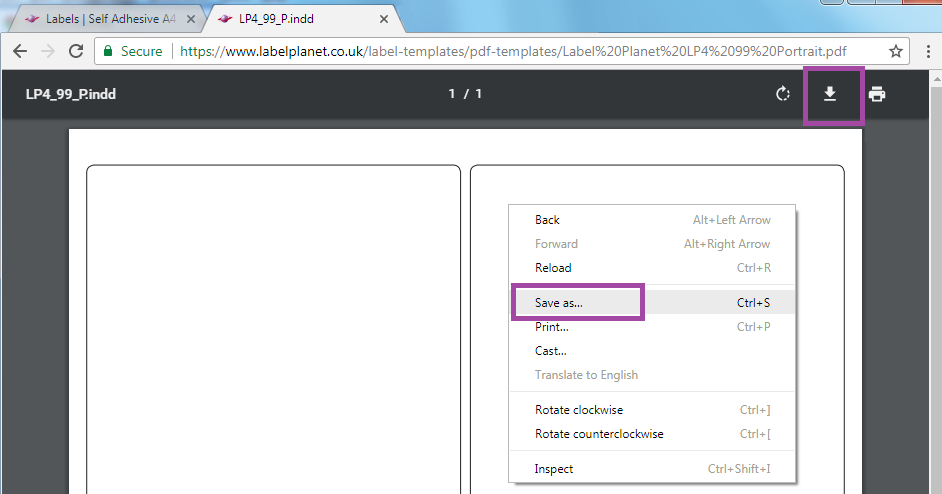 Chrome – Download A PDF Template


Safari – Download A PDF Template
Next Week On Template Tuesday – How To Open Label Templates To Avoid Compatibility Problems