FAQs – Which Label Adhesive Should I Choose?
We offer a range of label adhesives to suit a range of label applications; here's how to choose the right one.
We supply adhesives suitable for most label applications but it can be a bit tricky to make sure you've chosen the right one – particularly if you don't really know very much about adhesives.
With this in mind, we've put together a flowchart to help guide you in the right direction when it comes to choosing the right adhesive for you. Simply follow the arrows and answer TWO easy questions to find out what kind of label adhesive is best suited to your needs.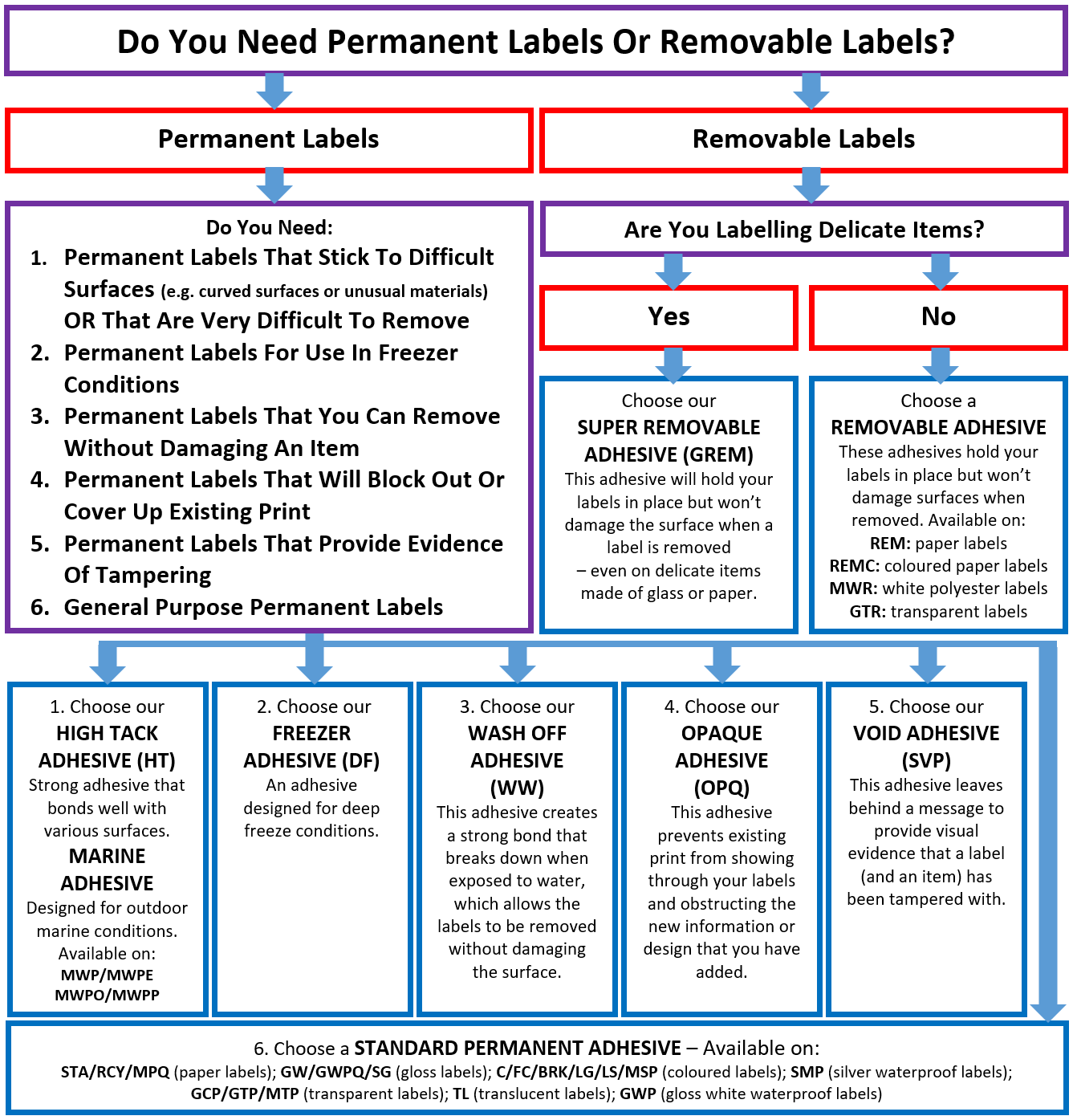 The one exception to the first question is short term label applications that involve temporarily applying labels onto clothing (e.g. name badges worn for a networking event). In this case, we would recommend using a standard permanent adhesive; fabrics have very unusual surfaces that removable adhesives will struggle to bond with properly, while permanent adhesives will have enough strength to hold your labels in place but won't form a solid and even bond – allowing them to be safely removed from clothing.
Remember, if you're still not sure, you can always Request A Sample to try a few different products for yourself to make absolutely sure that they'll do the job that you need them to do. Simply fill in our online Sample Request Form or get in touch with our Customer Service Team.
You can find out more about all of our label adhesives (and place an order for the ones you need) by visiting our LIST OF LABEL ADHESIVES page.